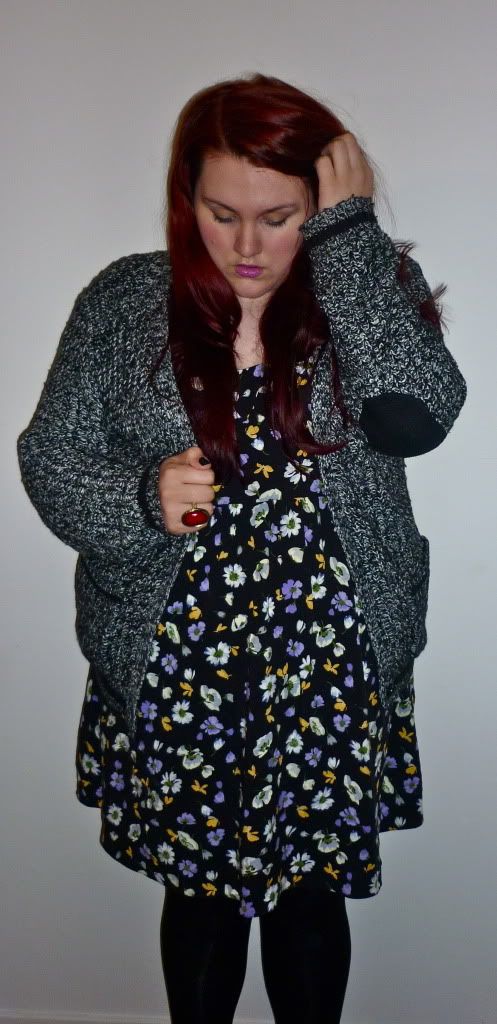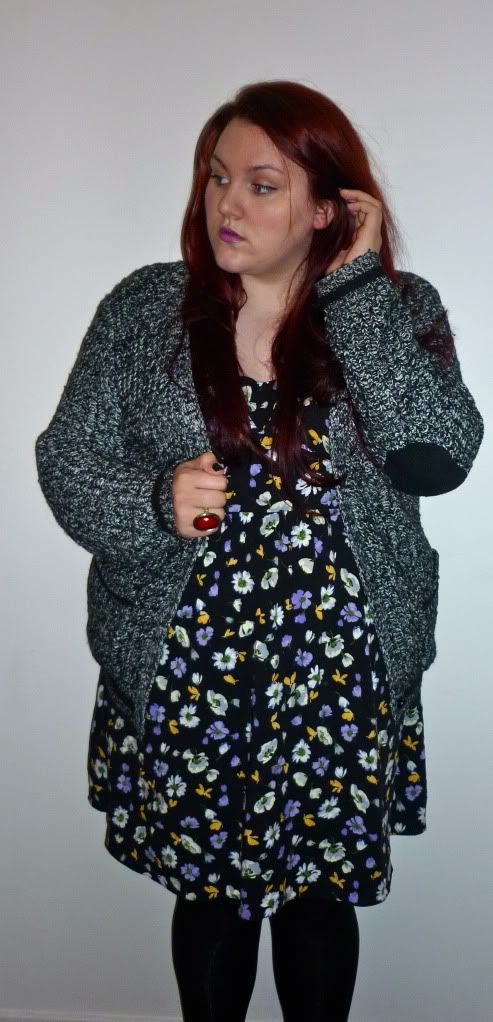 Cardigan - Primark
Dress - ASOS Curve
Ring - New Look
Nails - Greeny/Black by GILES
The weekend back home was lovely. I ate so much and I now feel like the stuffed turkey which will be eaten next week... good thing we are having gammon! Today I was just doing some odd jobs around the house, including some little crafty projects. I think I feel more motivated to decorate my house the way that I want to because of Kirstie Allsopp's Vintage Home show that has been on CH4.
I made up some cushion covers and started knitting a little something for the house too. When Ewan got home from work, we went to B&Q to get some other bits and bobs for the house. I finally got some white gloss paint for my chest of draws! So I cannot wait to show you what I am doing with my Sewing Room.
This week I also gutted my wardrobe a little and I realised that I tend to wear the same things over and over (just like the cardigan in the photo above!) so I have planned to go crazy after New Year and deck my wardrobe out with some new statement pieces ready for Spring! If you see anything I may like... let me know!